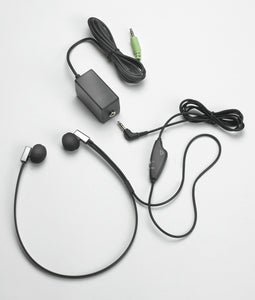 VEC-FlexFone FLX-10 3.5mm Deluxe Twin Speaker Lightweight Headset with Volume control, Stereo/Mono Switch and 5 ft. Stereo Cord Extender Included
Features:
Deluxe twin speaker headset.
Volume control and stereo/mono switch.
Lightweight just a trace over 1 oz.
5 ft. cord with a 3.5mm plug.
Includes a HE-2. (5 ft. stereo cord extender)
Lightweight personal headset with a pouch for personal storage.